iFile: File Management on iOS devices isn't as easy as on Android devices. This is because iOS devices don't ship with a dedicated file manager app like Android devices. Though you can download a file manager app from App Store, most apps are paid and others are not functional. So, most iPhone users jailbreak their device and install file manager apps from Cydia for free. But, if you aren't a fan of jailbreaking and don't want to risk bricking your iPhone, to install a file manager, you can download and install the iFile app on your iPhone/iPad. In this article, we will tell you how to install the iFile app on iOS devices.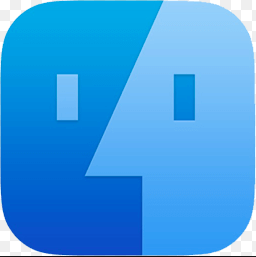 iFile is a file manager app for iOS devices that allows you to manage files on your iOS devices. iFile on iPhone/iPad enables you to browse through the file system of your iOS device as Android users can.  You can view all folder and files strode on your iOS device that otherwise might not be possible. It supports a wide range of file types like images, videos, documents, and much more.
Features of iFile for iOS | iFile  IPA on iPhone/iPad
You can edit, move, copy, delete and rename various types of files on your iOS device. You can also download various files from the internet using the iFile file manager on iOS iPhone/iPad. One of the biggest advantages of downloading iFile is that you will be able to download and install Debian files directly on your iPhone and install them at your convenience. Moreover, it supports a variety of languages like English, Russian, and Spanish that caters to a wide range of customers.
User-friendly – iFile has a user-friendly and clean interface which makes it easy to use. It is one of the best iOS file manager apps that offers a sleek and clean interface for user-easiness.
Easy file management – iFile for iOS performs all the functions of a conventional file manager on Android devices. You can rename files, move, edit, copy, as well as delete the files. It also supports zipping and unzipping archives.
Transferring files – You can also transfer files to other devices using Bluetooth or wifi. Though you don't especially require iFile for transferring photos or videos, with iFile, you can also transfer IPA packages between devices.
Download apps from the internet – With iFile on iOS, you can download and install Debian packages of various apps directly on your iOS device. This process is similar to how you download APK app file on Android.
In-built MP3 player – iFile also has an inbuilt MP3 player to listen to your favorite audio tracks. Download an MP3 file on your device and play it using iFile without needing iTunes.
Delete installed apps – Using iFile on iPhone/iPad, it is also possible to delete preinstalled apps as well as apps installed with IPA manager.
No jailbreak process – Jailbreaking iOS is not necessary to install iFile. So, you don't need to go through the risky process of jailbreaking your iOS device to install iFile.
Regular updates – iFile receives regular updates to keep it up-to-date with the latest iOS version. Updates for bugs and error fixes are also released.
Secure and reliable – iFile is secure from malware and viruses, so it is a very reliable app. The sheer number of users of iFile is proof enough of its reliability.
Gesture support – It also supports multi-touch gestures on the latest iPhone.
iFile App (File Manager) Info
| | |
| --- | --- |
| App Name | iFile |
| Category  | File Manager (Utilities) |
| Price | Free |
| Platform | iOS |
| Developer | Carsten Heinelt |
Android Users:
iFile APK Free Download on Android [MOD FREE]
Compatible Devices and Firmware to iFile (iPhone/iPad)
iFile is compatible with a range of iOS devices and firmware versions.
iOS compatibility – iFile supports all iOS firmware from  iOS 8, iOS 9, iOS 10, iOS 11, iOS 11.1, iOS 11.2, iOS 12, iOS 11.3, 11.3.4, iOS 12.2, 12.1.2, iOS 12.3, iOS 12.
iOS 13: iOS 13.1, 13.2, 13.3, iOS 13.4.
iOS 14: iOS 14+
iOS 15: iOS 15+
iOS 16: iOS 16+
iPhone compatibility – iFile supports iPhone 4S, 5, 5C, 5S, SE, 6, 6S, 6 Plus, 7, 7 Plus, 8, 8 Plus, iPhone XS, iPhone XS Max, iPhone XR and iPhone X.
iPad compatibility – iFile is compatible with iPad 2, 3rd and 4th iPad, iPad Air 1 & 2 and iPad Pro.
Method 1: Direct Installation of iFile with AppValley App
It's the simplest way to get our iFile File manager app out there using third party apps store. AppValley is one of finest third party store to get all our favorite apps & games for free, from the same store, we can install iFile App with a single click below.
Only the issue from this method is, It usually face revokes when someone reports the link to Apple developers. We have to reinstall every time it face revoke issue, AppValley developers are also very much sharp that they update the certificate as soon as they find revoke.
If you don't want to face this issue, you can read second method mentioned below using iFile IPA side loading using cydia impactor, let's dig into second method right away.
Method 2: Install iFile IPA on iOS (iPhone/iPad) Without Jailbreak [STEPS]
To install iFile on your iOS device, you need to have the Cydia Impactor on your computer. Then, you will be able to install iFile IPA on the iOS device without jailbreaking it. Follow the steps below to install iFile on your iOS device –
Download the latest version of iFile for iOS on your computer with below link, and then connect your iOS device to the computer using a USB cable.
Also, download and install Cydia Impactor or you can try (https://altstore.io/)on your computer and then open it after installation. Impactor on your computer.
Now, navigate to the downloaded iFile IPA file and drag and drop it directly on to the Cydia Impactor.

Then a prompt will appear asking for Apple ID username and password. Enter the details and continue to install iFile on your device.
Open Settings on the iPhone and go to General > Profile & Device Management.
Search for a file with your Apple ID and open it. On the next screen, tap on Trust and continue.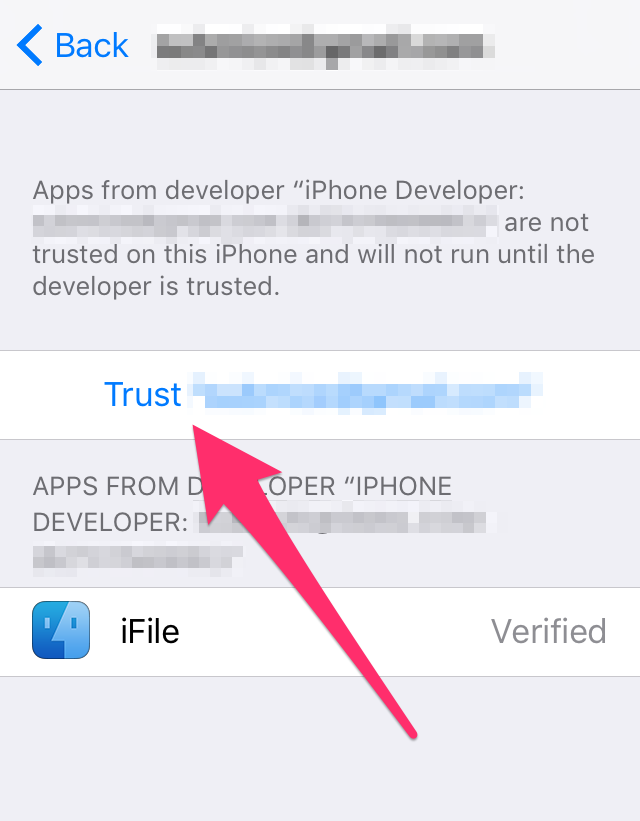 Return to iPhone home screen and open the iFile on iOS app by tapping on its icon.

iFile File Manager App
for PC Users:
iFile APK Free Download for PC on (Windows & Mac)
Conclusion: iFile IPA Download on iOS(iPhone/iPad) Without Jailbreak
iFile is a comprehensive file manager for iOS devices that allows you to manage files on the iOS file system. You can edit, move, copy, rename, open and delete files on the iOS file system using iFile. Though there may be many alternatives available for iFile, its ease of use and functionality makes it one of the best file managers for iOS. In this article, we have shown you how to install iFile on iOS devices.
Thank You. Keep reading and keep supporting.